This is the an MA Public History project undertaken for Royal Holloway, University of London. Ever wondered about India's history outside of Independence? Ever wanted to learn beyond the scope of Gandhi and his non-violent philosophy? It's difficult when his face is literally EVERYWHERE, but other significant, historical figures are not given the same attention. The Power of Paisa presents a refreshing outlook on the various historical figures associated with India, and asking the question: who else should be on the rupee note?
Episodes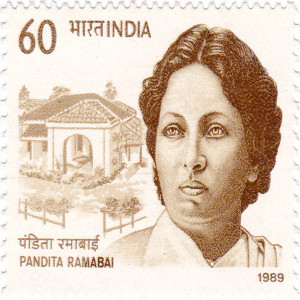 Wednesday Sep 30, 2020
Wednesday Sep 30, 2020
DISCLAIMER: This episode touches on themes of violence against girls and women which some listeners may find distressing.
We're back with Episode 3 and I'm joined by the amazing Dr Padma Anagol to shed some light on the polymath Pandita Ramabai: India's First Female Social Reformer and Modernist...amongst many other things!
She falls under an umbrella of titles, so much so that I've had to split the episode into 2 parts! Part 1 looks at Ramabai's struggle in the religious environment of India, and being a woman didn't help either! How did being a Christian affect her path to fighting patriarchal constraints? What was wrong with Hinduism in her eyes? Find out!